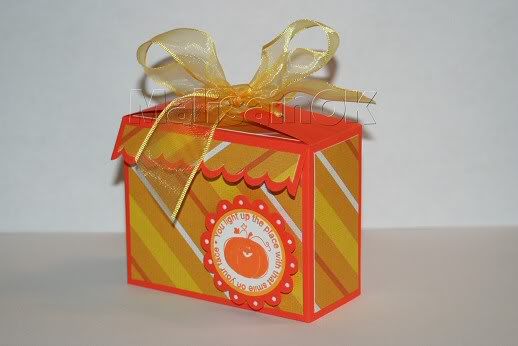 You need a pieces of cardstock that measures 11 x 6 1/2.
On the 6 1/2" side you're going to score at 1", 2 1/2", 5
1/4", 6 3/4" & 9 1/2"
On the 11" side you're going to score both sides at 1 1/2".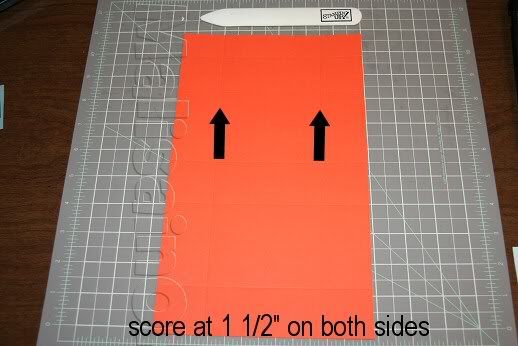 Now you're going to cut away the parts shown below. The 1" score

line is at the bottom of the screen. You're going to cut up to the 2 1/2" score line

and remove that piece on both sides. On the opposite end you're going to cut out and

remove the center piece. I notch out my center flaps so they fold in better. At this time

I also used my crop-o-dile to punch holes in the two tabs at the top. You can also use
your

scallop punch on the other end.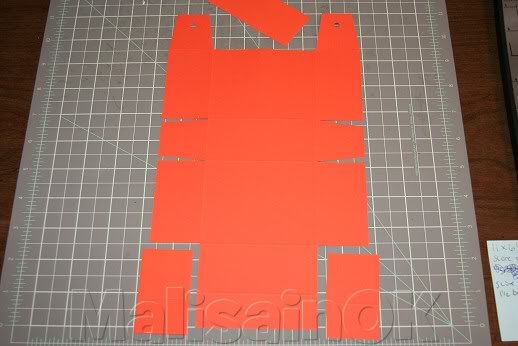 You need to flip your box over and add adhesive as shown.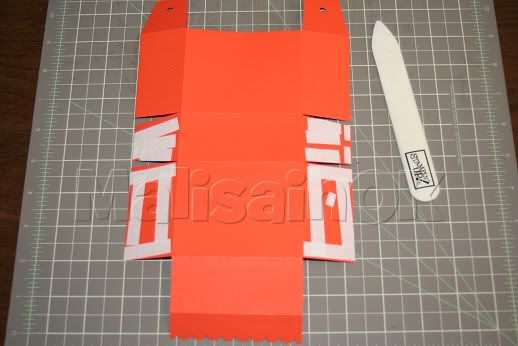 You need to fold the little tabs in and stick them to the piece with the
adhesive.




You want to make sure the flaps with the hole punched goes on the outside of the box.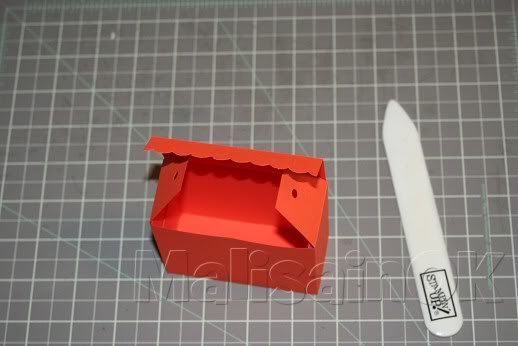 Now you are ready to decorate.
Here are the measurements you need for your designer paper.
1 piece 2 1/2" x 3 1/4" (font)

2 pieces 2 1/2" x 1 1/4" (sides)

1 piece 3 1/4" x 1 1/4" (top)

1 piece 3/4" x 3 1/4" (front flap- scallop)
As you can see I pulled the flaps out and tied with a ribbon. You can
also just tuck these inside your box.
Here is another box just make with cardstock size 11" x 6"
using the same score lines.